DECORATING CAKES
One Christmas season, when I was a around eight years old, my sunday school teacher brought out an old tin birthday cake. It was a dirty cream color and the paint was badly chipped. She put a candle on top and told the class we were to sing happy birthday to Jesus.
Her intentions were good, but she broke my heart.
How could she offer our Lord an icky old tin cake?
I left in tears and vowed to dear little baby Jesus that someday I would make him a pretty cake.
when I was a small girl I saw a picture of a lovely 16th birthday cake in one of mother's magazines. I was so taken by the picture that I cut it out and saved it. (I still have it) When my oldest daughter, Patty-Jo turned 16, I made that cake for her.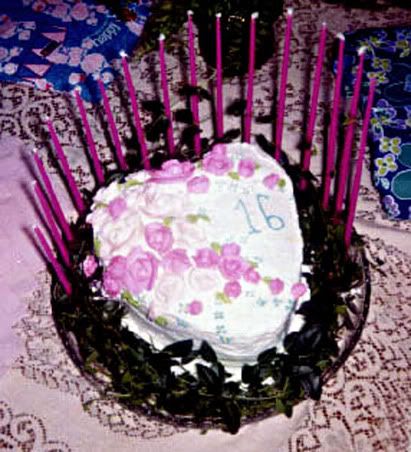 When I was about twelve I began to do some serious cooking and baking. One of my favorite recipes was on the Hershey's cocoa can for a Chocolate Fudge Cake with a special frosting. We had a wood burning cookstove back then and I burnt a lot of cakes as I was learning to regulate the oven temperature. We got used to that charred flavor.
Over the years I have made more cakes that I can count, I had my own business and still do them occassionally.
Below are a few of them.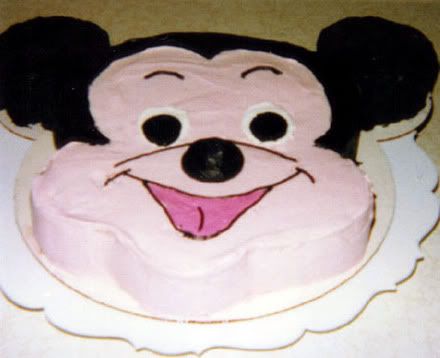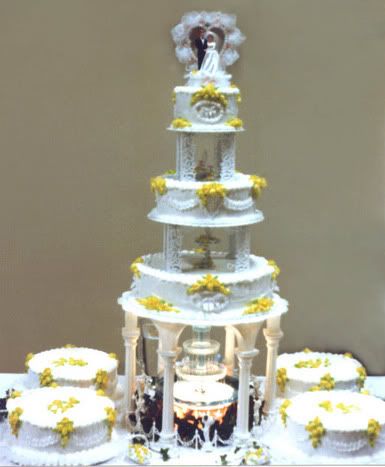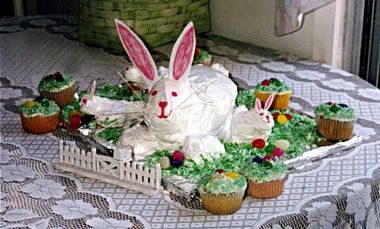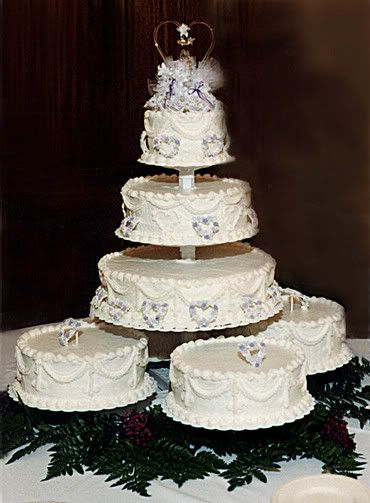 Now I am sure that you know about over confidence. We all get an attack of it at times.
Last year, a cousin I had not seen in many years was coming to visit. I planned a nice lunch and invited my sister to come and join us.
For desert, I decided to make that wonderful chocolate Fudge cake from the cocoa can.
I followed the recipe explicitly with all the confidence in the world. I have been making this same cake for fifty three years. What could go wrong?
It looked perfect when it came from the oven,
turned out of the pans without sticking and cooled nicely. I used a new frosting recipe that I believed would compliment the cake.
I spread the rich chocolatey frosting on the first layer and put the second layer on. Then I carefully poured frosting over the top of the cake and let it drizzle down the sides to get that lovely look we see in magazines.
From here on out it was like a nightmare. In slow motion, one side section was sort of pulling away from the center, leaving a crevasse which grew deeper and deeper, then another side and another. I watched in horror, as the sides, one at a time, pulled away from the center. My cake lay down and died right before my eyes.
In all my life I have never seen anything like it.
I could have gone to the bakery but decided to serve my Earthquake cake. My company got a good laugh and the cake was yummy!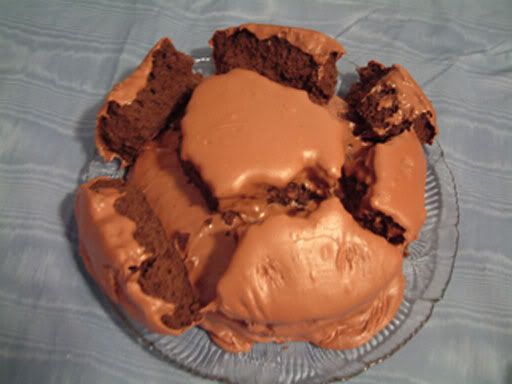 So what went wrong?
The cake was so tender and fluffy that the frosting was too heavy for it. It needed a whipped icing.
Also the center was just a bit warm.