TALKING ON THE MOUSE!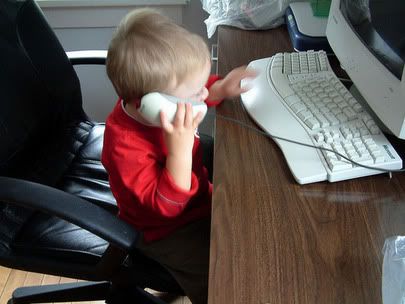 My great grandson Kenny came for a visit today,. This two year old charmer discovered my office behind a door he was previously unable to open.
I found him sitting in my chair, with the mouse to his ear, obviously thinking it was a telephone. I grabbed my camera and got this cute shot.