Young Buck-Morning Sun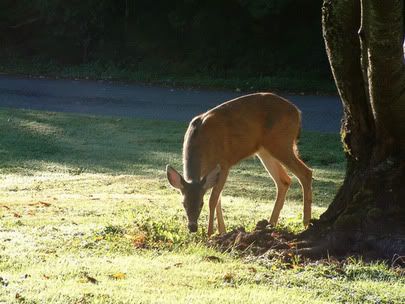 Early Sunday morning two deer came to graze in my front yard. The sun was rising and there was a dewey mist in the air. I couldn't resist wandering out to this friendly young fellow. He had no fear, and continued with his breakfast as I got several nice shots of him.
We have so many deer in our neighborhood that I am tempted to give them names.