Tuberous Begonia
Who would believe that this unattractive, brown lump,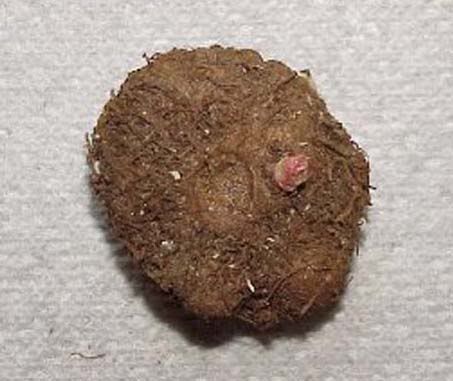 Would produce this beautiful 7 inch diameter flower?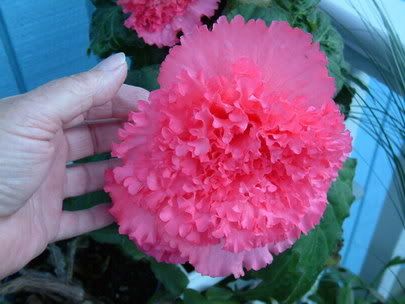 Several years ago my sister gave me a begonia plant grown from this tuber. I enjoyed it's blossoms all summer, and learned how to clean the tuber and store it in a ziplock bag in my vegetable crisper through the winter.
The following February or March, I repot it and keep it it the house until it warms up outside.
Each year it has bloomed more beautifully, just like my sister.