TIGER SWALLOWTAIL BUTTERFLY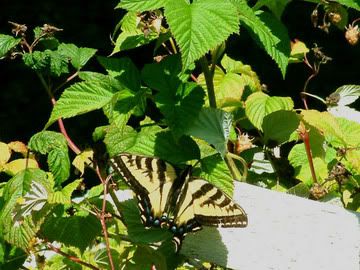 My flower gardens are filled with color and three butterfly bushes are in full bloom. Obviously this is drawing butterflies because I am seeing more this summer than I have in years.
This swallowtail was resting in my raspberry patch. It is the largest I have ever seen around here, it's wing span must have measured four to five inches. I sure am glad I had my camera close by!