Father's Bouquet
Last year a couple snapdragons spread seed in a gravel area about 15X8 feet where my lawnswing sits.
There were hundreds of little plants growing and I couldn't bring myself to pull them out. For some miraculous reason they thrived in the gravel which had weed blocker under it, and with just what rain we have had. No soil, no fertilizer.
Now they are beginning to bloom and as I sit in my lawnswing I can enjoy their beauty of every shade of pink, magenta, yellow and varigated.
If I had pulled them up I would never have known of this precious gift our Heavenly Father wanted me to have.
Now I wonder, "How many gifts has He given me that I didn't see as such, and destroyed without ever knowing."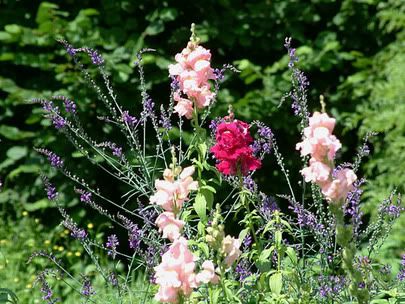 "EVEN THE TEENSIEST MIRACLE STILL IS ONE"