The Story Of The Peace Rose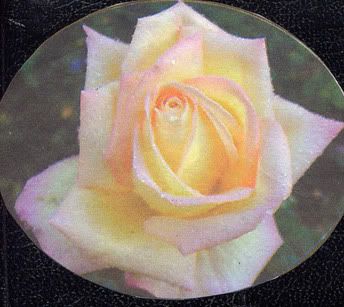 This is an example of the original Peace Rose.
Long read but worth it.
This was taken from May 2005 Grit magazine. I have whittled it down some.
There is a lot more to this beautiful rose than meets the eye.It has an amazing history.
It started in 1929, when 17 year old Francis Meilland, who came from a long line of rose breeders, cross pollinated his first two roses on his father's rose farm in Tassin, France. It was easy enough to cross-pollinate a rose, then sow the seeds, but to have one good good seedling worth keeping was a long shot, and the chance of that one rose being a winner in the rose industry was extremely slim.
Out of 10,000 seedlings maybe one is worth working with.
Melliand's rose-breeding work was receiving favorable attention. In 1932, Robert Pyle, owner of Conard-Pyle and a well known American rose grower, met with the teen and looked at his latest crop of seedlings. Before leaving, Pyle signed a contract with Meilland: Conard-Pyle would market any of Meilland's new roses in the United States and the Melliand's would receive a royalty.
In 1935, six years after he started, Melliand and his father chose five rose seedlings from a batch of 800 plants in their trial beds, though none looked outstanding.
Of those those five seedlings, one had rich, green, glossy foliage and huge blossoms. However, Melliand didn't get his hopes up. So many roses that look like winners in their first year turn out to be worthless in their second year. In this case, the new rose-seedling 3-35-40-stayed beautiful and even improved.
In June 1939, when the roses were in bloom, a group of professional rose growers from seven nations visited the Melliands nursery. Many admired seedling 3-35-40, and several asked to grow the rose themselves as soon as budded stock was available. At the end of the day, a grower from Germany, with great emotion, paid them the warmest compliments and gave the heartfelt hope that they could meet again next year.
Unfortunately, Adolf Hitler's warmongering was well underway by that time. In September, Hitler invaded Poland and started World War II. Four days later, more than 500,000 French troops had moved to the French-German border in preparation for Germany's assault.
As the German army closed in, the French people needed food, not roses. The Melliand's with the help of the two staff members left, dug up and burned 200,000 roses in order to plant vegetables. They kept enough bushes to keep their business going. Yet calamity hit. They shipped a large order of roses to Turkey, arranging for payment to be made on delivery. The Germans stopped the trains and threw everything off, including the roses.
Before the channels of communication with the outside world closed, Francis Meilland sent two parcels of budded rootstock to growers in Germany and Italy.
By November, the Nazi's were closing in on southern France. The American Council, who loved roses, told Meilland that he could take rootstock to America if he received it within two hours. Melliand quickly parceled up a package, containing budwood for 3-35-40, and addressed it to Robert Pyle, owner of Conard-Pyle Roses in Pennsylvania. That rootstock was on the LAST plane out of France!
France fell to the Germans, so for a long time Meilland heard nothing about his rootstocks. Then he received word, first from the grower in Germany, then from the Italian grower. The rose was being sold as "GLORIA DEI" (Glory To God) in Germany and as "GIOIA" (Joy) in Italy.
In 1944, a month after France was liberated, Meilland received a letter from Robert Pyle. The rose was being grown in gardens all over the United States, and the American Rose Society had found the rose to be exceptional. It was delightfully vigorous, Pyle wrote. He said, "I am convinced it will be the greatest rose of the century." Pyle made arrangements with the Pacific Rose Society, the largest rose society in America at the time, for a naming ceremony at the upcoming rose show in Pasedena, California. The rose was named "PEACE" on April 29, 1945, the day Berlin fell to the Allies.
That June, when the 50 members of the United Nations met for the first time at the United Nations building in San Francisco, each found a blossom of the rose in his room.
Peace was given the All-American Award on the day Japan surrendered, and the rose received a gold medal from the American Rose Society on the day Japan signed it's peace treaty.
It is estimated that in the next nine years more than 30 million Peace roses were planted worldwide. The money from the sales allowed Meilland to rebuild his stock of rose bushes and return to business.
Today, the Meillands are still creating roses.