MY FATHER'S GARDEN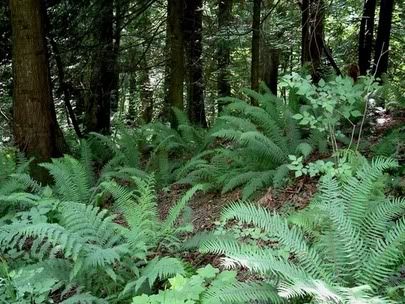 There was no canvas stretched smooth and tight,
No blueprint for Him, no plan, no light.
Not a colored pencil or paint brush in His hand,
No Digital, no photoshop, not even a magazine stand.
There was not a Paint-By-Number, or instruction book to read,
No friend close by to copy, nor instructor to take the lead.
He simply had a desire of what he chose to see,
Then spoke it into being, land, sky and sea.
And I know full well that He was thinking, of the pleasure it would bring
When He created woods and ferns and the crystal flowing streams.
In the cool and fragrant stillness of the shadowed mountain glens,
I delight in the perfect garden's my Holy Father tends.