My Dad
He wasn't the president of anything, a doctor or lawyer, my dad was a railroad man, and a good one too. He could fix anything.
He was born in the little town of Ferndale, Washington on August 24, 1917, the youngest of five children.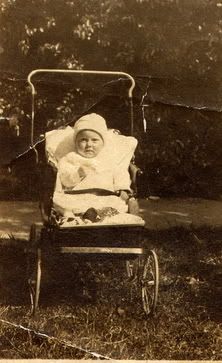 He grew up close to the Nooksack River and learned to fish at a very young age. He loved fishing his entire life, and taught me and my two sisters as well as our mom how to bait a hook, cast, play and land a fish.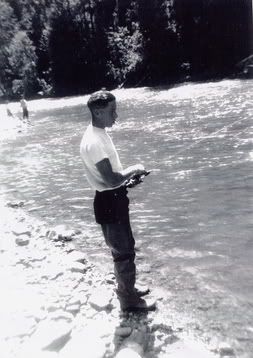 One bright summer day he drove us south to the Skagit River. Dad parked the car on a high gravel embankment above the river, and we looked down to a large pool where the river had washed back.
Several fishermen were doing some serious fishing around this pool. Suddenly, out in the center, a huge Spring Salmon broke the water and rolled lazily onto it's side before disappearing back into the deep water again.
Dad and I both saw this and he said, "that one's mine." I never saw him rig up his fishing rod so fast and he ran down the bank, sliding most of the way with his line dangling as he carried the lure in his hand. He had always told us the lure was supposed to be secured into the cork handle of our rod until it was in the water. I was surprised that dad was breaking his own rule, but his excitement was totally contagious.
I will never forget what happened next.
He cast out his line, let it drift a few minutes, then gave a teriffic yank on his fishing rod, setting the hook. He fought this monster for what seemed like hours before it was tired enough to be landed.
My dad was the hero of the river that day, and I stayed close to that salmon to be sure anyone who came to admire it knew it was "MY" dad who caught it.
Dad's 64 pound Spring is pictured below. I can't imagine how he was able to hold it.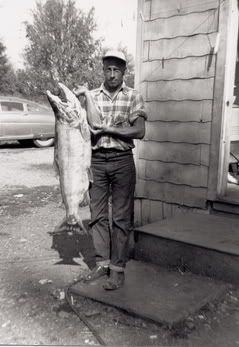 Eventually there weren't many fish left in the rivers and the regulations became so ridiculous that dad and mom found a new hobby. They became rock-hounds. Dad bought a brown van and made a bed, sink and cooking surface, as well as some cupboards. It was their little motel on wheels and they traveled in Washington, Oregon and Idaho in search of semi-precious gems.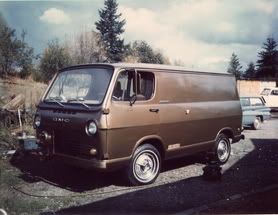 Dad built a 'rock-shed' out back and added a rocksaw and tumbler. He spent many hours out there delighting in the beauty he found in a plain old rock after it had been cut and polished. I can still see the big smile on his face as he came in for coffee, holding out a tightly closed fist to mom's receiving hand. Sometimes a moss agate, or a shiny piece of jade, a fire opal from Idaho or bright red carnelian. Dad loved surprises.
He made us many pieces of cherished jewelry. Below is the Opal ring he made for me.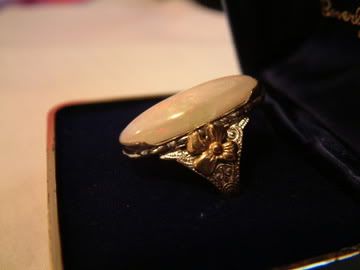 Dad and mom were looking forward to his retirement when they could travel more, but at the young age of 54, dad passed away.
I was blessed with kind and loving parents, and I am thankful for the sweet memories and precious sisters they have given me.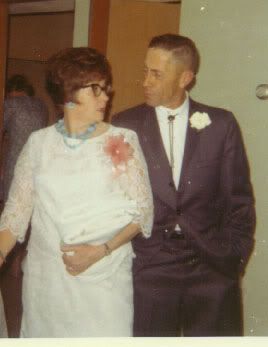 Kenneth and Irene Banks