My Winding Road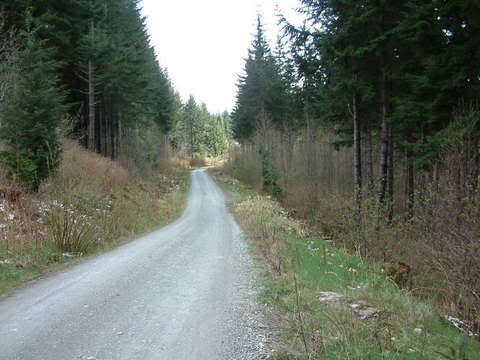 There is a long and winding road
High in the wooded hills,
Where deer graze silently in the trees
And a tinkling waterfall spills.
Nature's symphony, the only sound
Whispering softly in the breeze,
Embracing me oh so gently
Caressing the tall, majestic trees.
Small pebbles on the dusty road
Crunch softly as I stroll,
A spotted fawn watches trustingly,
From a fern enshrouded knoll.
The scent of wild blackberries,
Drifts through this woodsy place,
Buzzing bee's polinating blossoms
With accuracy and grace.
The peace and serenity in this place,
Quicken deep within my soul,
To the youthful years long gone past
When I once walked a winding road.