Bashful Little Caterpillar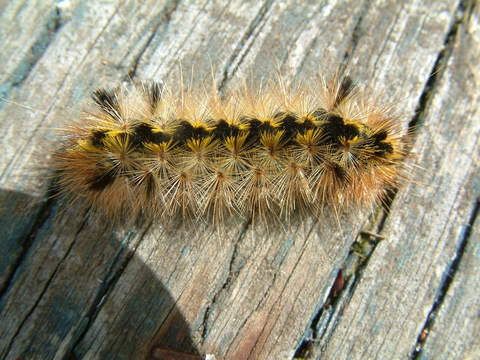 Does anyone know what kind of Caterpillar this is and what kind of moth/butterfly it will become?
It is about two inches long and can crawl pretty fast for something so small. The skin is a dull black color and seems to be protected by many circular tufts of curled hairs. On each side of this little wiggler, in front and back are a fan shaped grouping of black hairs resembling feathers.
This is really a pretty little critter and very intricately designed.
I tried to get a picture of it's funny little face but it hid.