The Promise Of Spring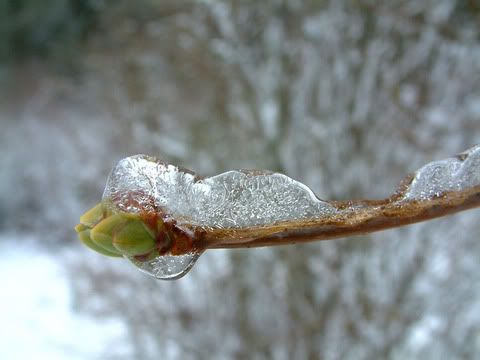 The north wind howls through the frozen trees, where little furry and feathered friends hidden deep in the branches, huddle close together trying to draw warmth from one another. There is no excited chattering, no happy chirping. Cold and hungry, but they don't give up. They cling to life.
They remember the promise.
Snow and ice cover the earth, the teasing sun long hidden behind angry clouds, makes an occasional brief appearance, then, disappears with a smile.
The trees sway helplessly as the powerful wind whips at their branches in delight.
They struggle to stay rooted. They fight the good fight.
They remember the promise.
Old man winter screams his threats. We hear as he roars, and tries to rearrange the earth.
We put another log on the fire, and sip hot tea as we watch out the window, smiling at his foolery.
The snowflakes skitter across the lawn, sparkling as diamonds against the frozen grasses.
The seed catalogs have come. We make a list of the new flower seeds for this year's garden.
Recalling the song of the birds, and the caress of warm soil on our hands.
We remember the promise.